I've been wanting some bud vases for a while now, but they seem so expensive! Okay, so they aren't actually expensive, but they are more than I am willing to pay. The style I am looking for is something streamlined with a narrow neck, like these vases from Z Gallerie, Crate&Barrel and Ikea, respectively, only smaller.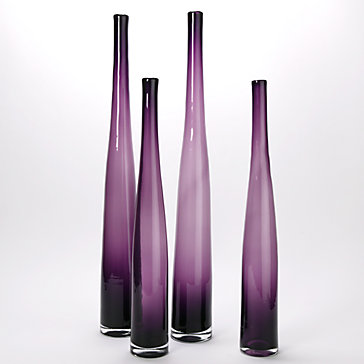 Lithe Aubergine Vase | Z Gallerie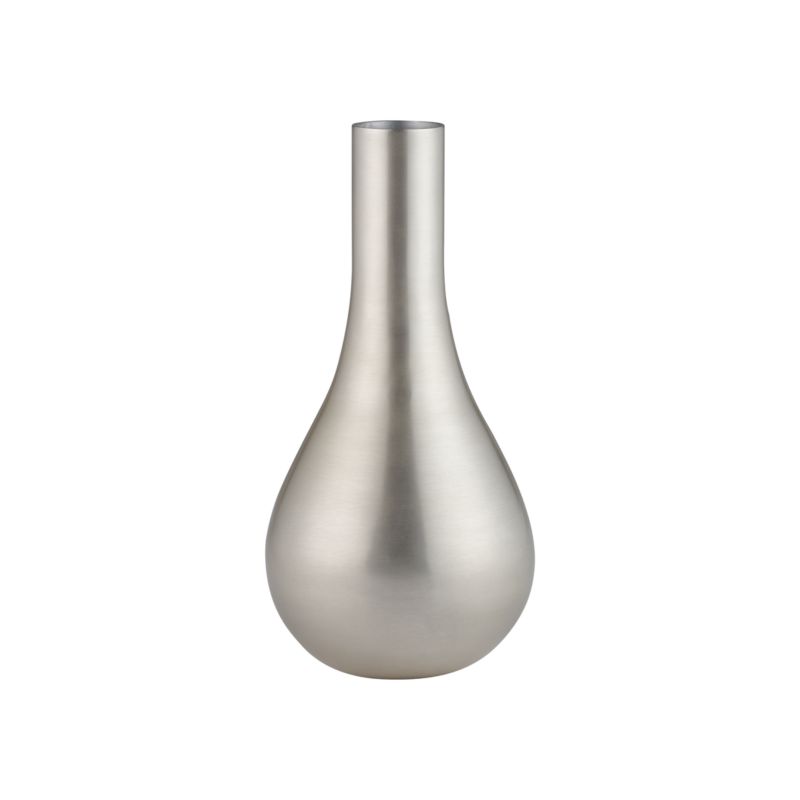 Cooper Tall Vase | Crate&Barrel
SALONG Vase | Ikea
This leaves me with two options: wait for a killer sale (not likely), or DIY a substitute. Guess which one is more likely to happen? Yeah, that's what I thought.
There is a DIY solution (there always is) to my problem that is apparently a common problem for many a thrifty DIY home decorator. The most popular fix is to collect some glass bottles, dress them up with a little puffy paint, and spray paint them in the color of your choice. The first time I saw this done, it was in white and reminded me of a Johnathan Adler piece.
Jessy of
Fairytale Frosting
put together a tutorial of how she upcycled some used bottles into chic vases on her blog
here
. Check it out!
Since no one around here is likely to have a drinking party anytime
soon
ever, and I don't want my vases branded with 'IBC' (although it would make a good conversation piece), I think I'm going to start scouring thrift stores and clearance aisles for good bottles with nice silhouettes. Or I may just break down and buy the cute little white ones at Michaels with 40% off coupons. Not likely, but stranger things have happened!